Suites - creditcard required
Family suite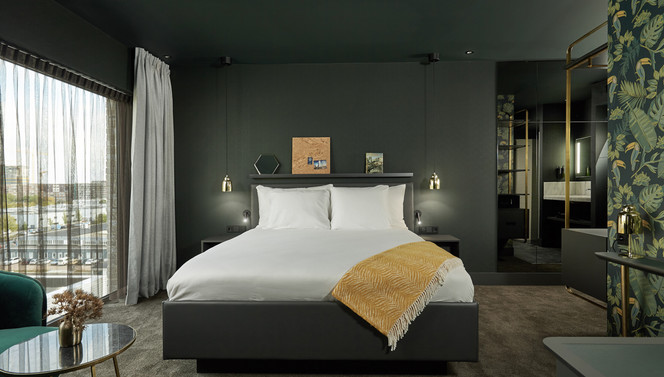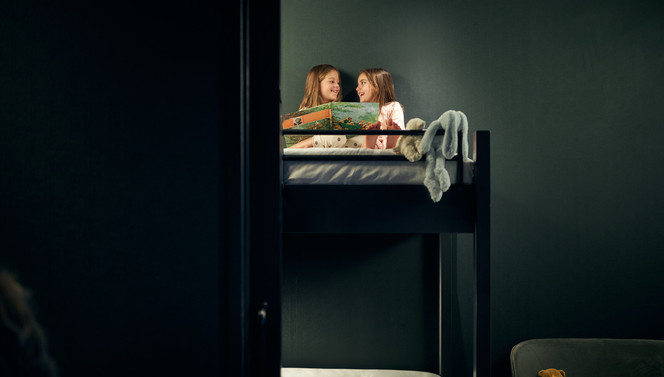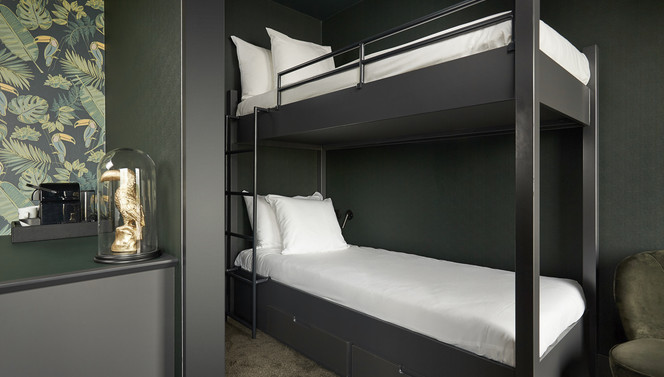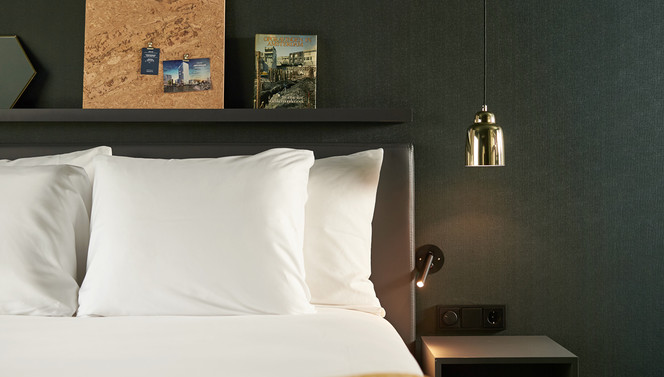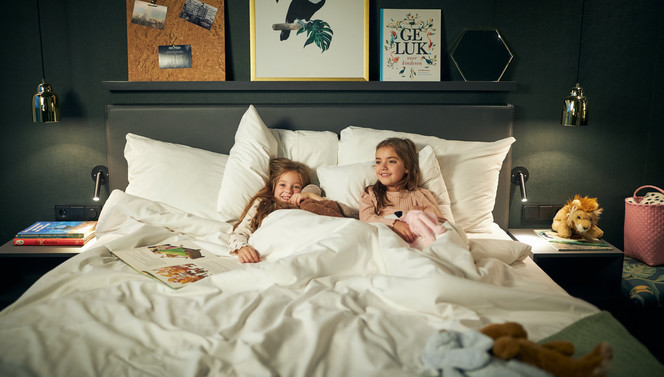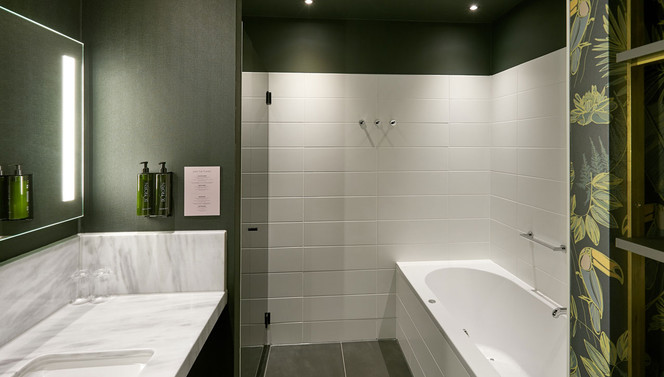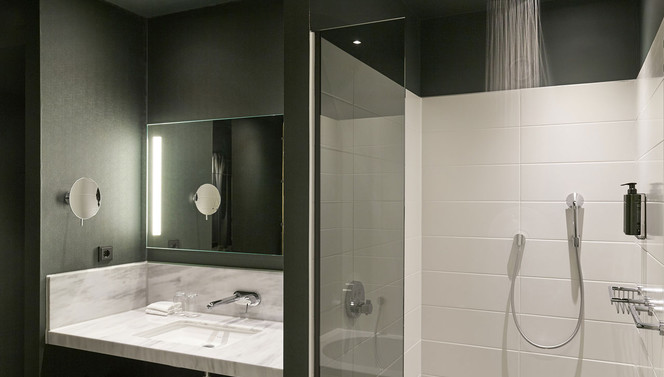 38 m²
Whirlpool bath
Maximum capacity per room: 2 adults and 2 children up to 12 years old
View all photos
Settle down with your whole family in the warm green family suite of Van der Valk Hotel Amsterdam - Amstel. This suite is equipped with a king-size bed and bunkbed, so the entire family can stay in one room. You can stay informed through our Flatscreen TV, wireless charger, and free hi-speed Wi-Fi. There are enough options to relax; use the open bathroom with rain shower, whirlpool, fitness 'ADAM', wellness 'De Tropen', and the outside pool.
Suite conditions:
When checking in at our Suites or Penthouse Suites a €250,- deposit must be paid upon arrival.
This room is only for 2 adults and 2 children (up to 12 years).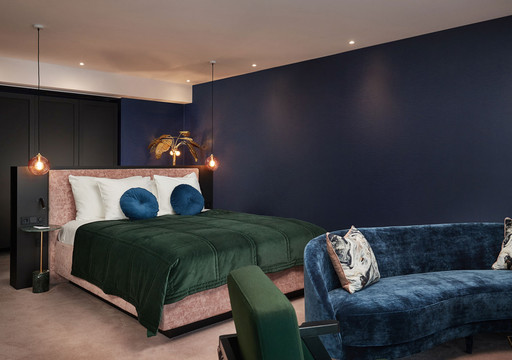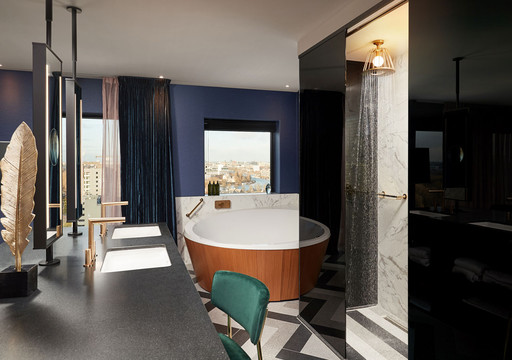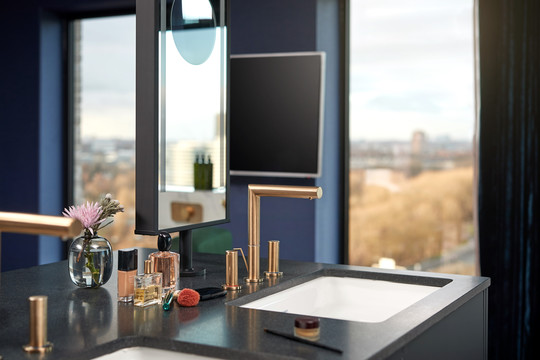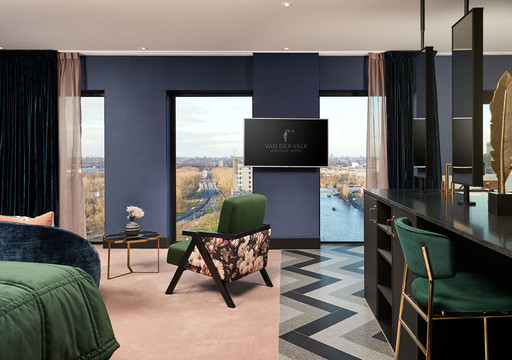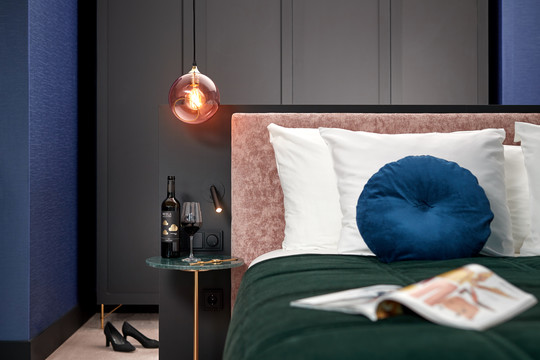 Enter the penthouse suite of Van der Valk Hotel Amsterdam - Amstel and enjoy the amazing view of Amsterdam. When skies are clear, you can see beyond Amsterdam Central Station! This suite has an unique design and …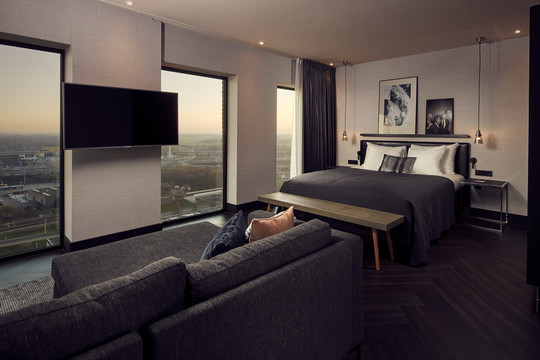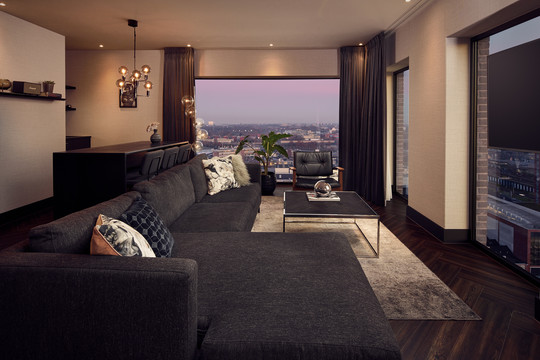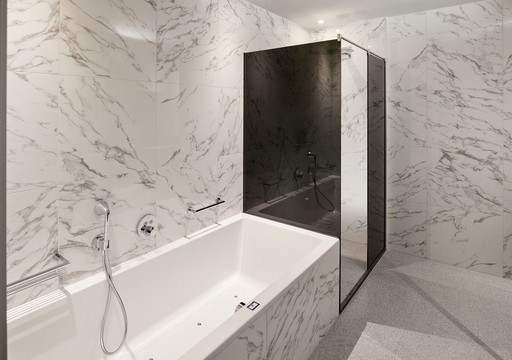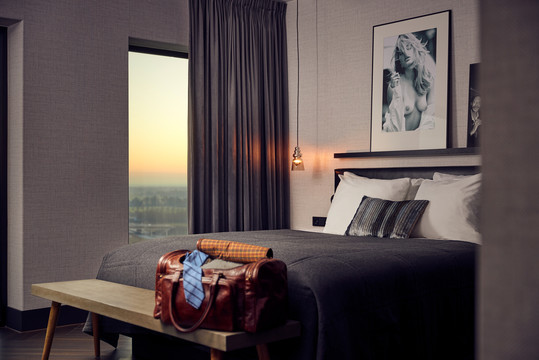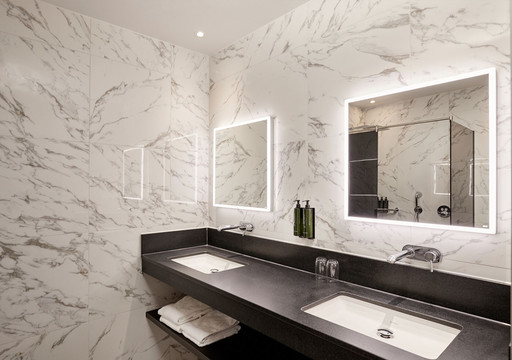 Enjoy a great view of Amsterdam from your penthouse suite in Van der Valk Hotel Amsterdam - Amstel. You will have a view of the south of Amsterdam, with the river Amstel and the Amstelpark. This suite is an …