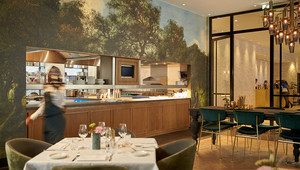 Menu
Discover our international cuisine with a touch of Amsterdam! Below you will find our menus for breakfast, dinner and the delicious wines. Enjoy!
Contact details registration
In connection with the measures surrounding the coronavirus, we ask you to use the button below to fill in your contact details for a possible source and contact investigation. Thank you for your cooperation.